IONIC ALFALFA™ The Ultimate in Total Nutrition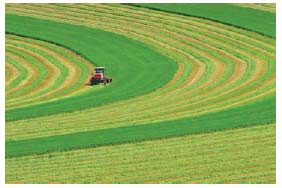 It's Only Available in Isagenix® Products Ionic Alfalfa™ is a proprietary
technology combining plant source minerals and alfalfa juice extract to enhance and improve its bioavailability. Using no-compromise ingredients in this "spark plug" of life, these super-charged minerals provide the building blocks that support 95 percent of the body's functions.
With more than 70 minerals and trace minerals sourced from the ancient and prehistoric beds of organic plant matter located within the Earth, this revolutionary product is so refined and complex, it's unlike anything else out there.
So what does Ionic Alfalfa™ mean for you and your overall health and wellness?
Support for overall health and well-being*
Support for normal metabolism*
Assists in enzyme processes*
Support for blood and tissues*
Support for cellular health*
"By processing the plant material, purifying it, and concentrating it, we now have the most unique and powerful Ionic mineral source known."
–John Anderson, Isagenix® Founder and Master Formulator
Ionic Alfalfa™ can only be found in Isagenix® Products, so order your favorite IsaGenix products today and share the benefits of this revolutionary ingredient with your team and prospects!
IsaGenix Cleanse Products like Cleanse for Life
IsaGenix Nutrition Products Like Ionix Supreme