In this blog post edition we cover a variety of topics. First we have the new health articles page on the website, where we will cover a variety of different health topics.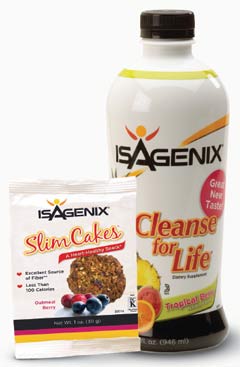 We have a new article on this page which details the 5 Reasons Why You Diet's Not Working. This article details the top 5 primary mistakes people make when dieting, which prevents them from losing the weight they desire in a timely manner.
Another article The Truth About Cleansing and Weight Loss details that Chemicals and Toxins Are The Primary Cause of Illness, Disease and Obesity!
In addition we have 3 new Weight Loss stories from the 100 and 200 lb. Club.

Mom Ditches Sweat Pants and the Couch For Bikinis and Biking – Click Here!
Kim Joins the 100 lb. Weight Loss Club- – Click Here!
Mark Transforms From Size 60 to 32″ Waist – Click Here!
IsaGenix Cleanse for Life Product- Click Here!
SlimCakes Heart Healthy Snack – Click Here!