IsaGenix just unveiled some new products and upgraded several of their existing products.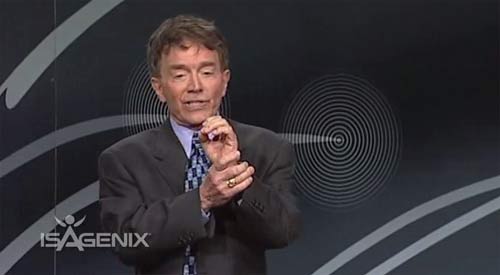 First this is very exciting – as good as IsaGenix Ionix Supreme was – it is now even better.Isagenix Founder, Master Formulator and Formula Developer of Product B™ John Anderson-Upgraded Ionix Supreme with more bioactive adaptogens.
Formulated with a new, enhanced extraction technology, John put his expertise to work and made this adaptogenic elixir more powerful with a higher concentration of bioactives to support your energy and physical performance under stress.
New IsaDelight Plus Milk Chocolate. IsaDelight Plus is now available in a great tasting milk chocolate formula. Dark chocolate lover or prefer milk chocolate? Now you can choose your preference! Isagenix is proud to introduce the new IsaDelight Plus Milk Chocolate, featuring organic, creamy milk chocolate, B vitamins, amino acids and green tea extract. Same great benefits as our IsaDelight Plus Dark Chocolate, but with milk chocolate instead! This is a great weight loss aid.
The Liquid Cleanse for Life product has been improved to match the  the Cleanse for Life Powder? Our Natural Rich Berry Cleanse for Life, featuring our improved extraction technology, new ingredients and a more flavorful berry taste, is now available in liquid! Plus, you can even enjoy your liquid Cleanse for Life in convenient, 2-ounce bottles so you can cleanse on the go or share it with a friend or family member.
Also be sure to check out the new Video of Dr. Ronald Colgan talking about the Importance of the right type of Protein its effect on Muscle Mass and It's Relationship to Brain and Immune System Function. – Click Here!
I've been marketing health and nutrition products for over 16 years and this is one of the most informative videos on health and nutrition I've seen in all that time. This is a must see.
Also be sure to check  out the product creating all the buzz and excitement – IsaGenix Product B – Telomeres Support – Click Here!