Are you one of the following who needs to be at top of their mental game for optimal performance? Are you concerned about brain and memory aging? The following is a must.

Anyone who uses their brain for performance musicians, comedians, magicians, chess players, attorneys,
professional sales people. These people should seriously consider taking the IsaGenix Brain Support product.
The proven power of vigorous brain-boosting nutrients, combined with a powerful melatonin and nutrient complex spray make the Isagenix Brain and Sleep Support System an ideal way to achieve a restful night's sleep while supporting healthy brain function. Formulated by Dr. Michael Colgan and Isagenix Scientists this total cognitive health system is designed to work seamlessly with a total Isagenix wellness program.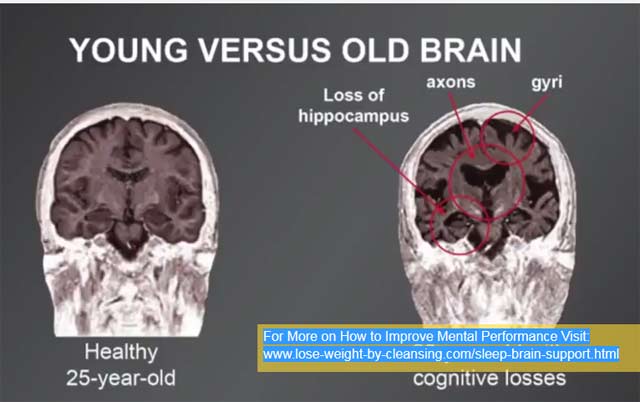 Note:  The hippocampus is critical for the FORMATION OF MEMORY. And as you can see in the image above the loss of hippocampus as a brain gets older.
Axons are the intercommunication tissue in the  brain without it the brain can't talk to itself. Notice the decreased tissue in the aged brain above.  Anyone like the musicians, etc above can't be at their performance best if the brain is having trouble communicating with itself.
The gyri near the skull is where most of your memories are stored.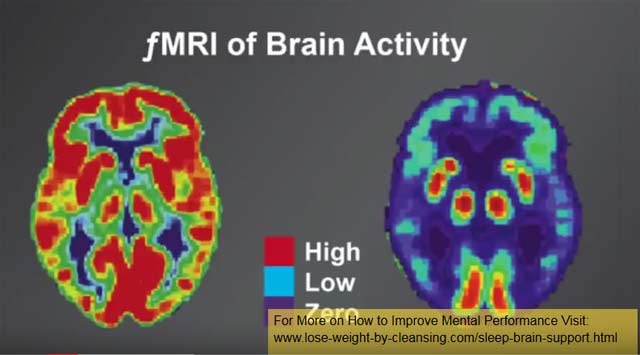 An MRI shows greatly decreased brain activity in an aged brain.
Save Your Brain
"It's never too early or late to start giving our brain everything it needs to build a long, healthy and sustained life. The Brain and Sleep Support System is the best investment you will ever make in the future health of your brain." – Dr. Michael Colgan, Ph.D., CCN
The IsaGenix Brain and Sleep Support System can increase brain power by stimulating neurogenesis. (Neurogenesis is the growth of new neurons)
 Nutrient enhancement of dopamine improves cognition and motor function in healthy students and older adults.
Mitochondria produce our energy as ATP. The Brain and Sleep Support System defends against the 3 main mitochondria problems.
The Brain Boost & Renewal:
Supports healthy brain function and increased cognitive function
Improves mental clarity, focus, concentration and memory
Optimizes your ability to learn new information
Measure your brain's cognitive ability.
Standardized brain tests help define the level of brain function for each of us, thus helping scientists assess the biological age of your brain–not chronological age. In his book, Save Your Brain: Expand Your Mind, Isagenix Scientific Advisory Board Member Dr. Michael Colgan outlines online tests to help you determine the cognitive functionality of your brain. Brain nutrition should be a daily habit along with weekly brain stimulation to make new connections and grow new cells.
For more on this great Brain – Sleep system – Click Here!