IsaGenix Ionix Supreme is an outstanding product formulated by IsaGenix Master Formulator John Anderson.
Here  are some of the Natures' Super Nutrients contained in Ionix Supreme. Check out this Video:

Nature's Super Nutrients contained in Ionix Supreme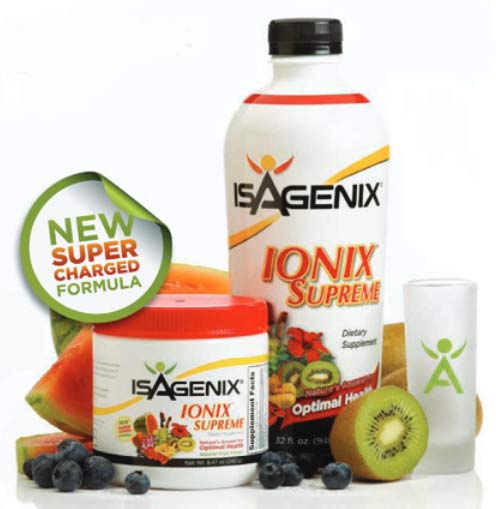 In the video above we discuss some of Nature's super nutrients contained in Ionix Supreme. Nutrients like:
Ashwagandha
Basopa
Eleuthero Root (Siberian Ginseng)
Rhodiola Rosea
Schizandra
Wolfberry (sometimes referred to as goji berry)
ASHWAGANDHA
Used in ancient Indian Ayurvedic medicine, mostly for its restorative benefits
Operates as an antioxidant for maintaining good health, as well as stimulates liver detoxification
Shown to support the brain and immune function, while increasing the body's resistance to stress and a normal immune function
BACOPA
Used in ancient Indian Ayurvedic medicine for the enhancement of memory and intellectual function, and to promote longevity
Improves the acquisition and retention of memory in healthy older adults
Shown to have antioxidant and adaptogenic effects on the central nervous system
ELEUTHERO ROOT
Used for centuries in traditional medicine in Siberia as a tonic for stimulating vital energy
Shown to help maintain performance under stress, while increasing stress resistance
Athletes reported to experience enhanced endurance capability, elevated cardiovascular functions, and improved glycogen metabolism
RHODIOLA ROSEA
Used for centuries in Russia and Scandinavia to increase physical endurance, improve energy levels and help resist high-altitude sickness
Shown in clinical trials to help increase the body's resistance to stress, while also acting as an antioxidant in the maintenance of brain and overall health
SCHIZANDRA
Long used in traditional Chinese medicine as a tonic for the kidney and heart
Shown to increase work accuracy and feelings of general well-being, and decreased feelings of sleepiness and exhaustion in human studies
WOLFBERRY (sometimes referred to as goji berry)
Regarded as nourishing to the liver, kidneys and vision by ancient herbalists
Acts as an Adaptogen and an antioxidant for the maintenance of good health and increased mental and physical performance
Supports mental and physical performance and increased feelings of well-being
It also contains the super nutrient Ionic Alfalfa
Ionic Alfalfa is a proprietary blend of alfalfa juice concentrate and plant-based minerals sourced from a deposit deep underneath the Earth. The blend is designed to restore food with the natural content of trace minerals it once had before the advent of industrialized agriculture.
More Information on e+Energy Drink – Click Here!
More information on Ionix Supreme – Click Here!