The NBC Today Show on July 13th did a segment with Ann Curry. The title of the segment was "How to live to 100″. This segment focuses on the science of longevity and the aging process and what can be done about it.


This was a very interesting segment. The Today Show segment discussed telomeres and their role on the Aging process.
One of the items discussed was a telomeres test available for $290. This test is available from Spectracell Laboratories.


During the Segment Dr Nancy Snyderman underwent this test and her telomeres results were revealed. Essentially she said her less than optimal healthful living was responsible for her telomeres reflecting an age older than her biological age.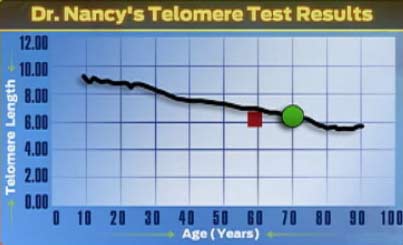 Watch the Today Show Telomeres Video – Click Here!
The new IsaGenix Product B Telomeres Product.
Label of Product B Antioxidants and Telomere Support Ingredients and More Info – Click Here!