Big News IsaGenix has been Featured in First Issue of Transformed Lives Magazine. This is a new publication which focuses on both physical and financial transformations. The initial August 2016 issue of Transforming Lives is exclusively about Isagenix. In the magazine readers will see a variety of transformations including weight loss, energy, performance, healthy aging, and wealth creation.
The full-color, glossy magazine features some jaw-dropping before-and-after photos of Isagenix customers.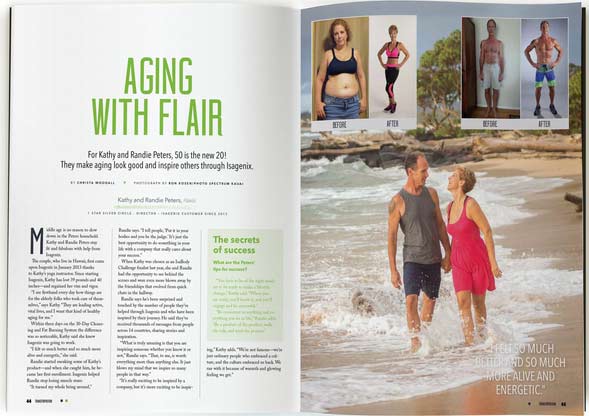 "Isagenix is honored to be represented in the inaugural issue of Transforming Lives. This is a great form of validation and support to give our customers who use our products daily…"
Here we have a gentleman who's now 107 pounds lighter using the IsaGenix products. His story is featured in the Transformed Lives Magazine.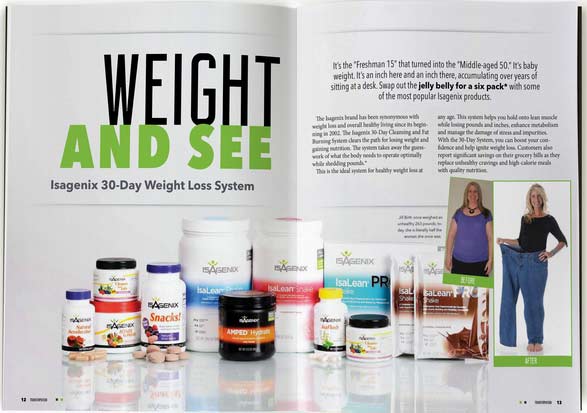 Here in the image above we see the various IsaGenix Weight Management products. Also see in the image is a lady who as you can see lost some significant weight using these products. It almost looks as if two people can fit in those pants she used to wear.
Check out these various IsaGenix Product Testimonies – Click Here!
Save