Watch this video to see how Isagenix ensures its products are safe, and what "no-compromise" means in terms of quality and results! Maybe you're curious to know if our products have to meet FDA guidelines. We understand!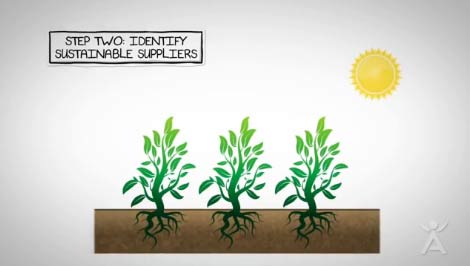 Time and time again we are asked the very same questions. After all, it's only natural to want to learn more about your favorite products. Instead of writing a lengthy article explaining our rigorous testing and thorough protocols, which could be confusing if you're not a scientist, we created a short, fun video narrated by Isagenix Chief Science Officer, Dr. Suk Cho.

Watch this video on YouTube – Click Here!
Isagenix spends hundreds of thousands of dollars in testing of their raw materials and finished goods.
Step 1 – Scientists source and select the very best raw materials under the guidance of Master Formulator John Anderson, the Scientific Advisory Board and respected universities like the University of Chicago. More than 35 scientists review scientific literature to find great ingredients that are safe and support health.
Step 2 – Isagenix identifies sustainable suppliers that produce fresh ingredients that are grown and produced by nature and meat standards for effectiveness.
Step 3 – Isagenix qualifies manufacturers by performing extensive audits and relies on independent audits to ensure quality control and safety.
Step 4. All ingredients must meet or exceed cGMP or guidelines from the FDA and other international guidelines or regulatory agencies like Health Canada. To guarantee the raw materials and finished product is safe and free of impurities.
Step 5 While in quarantine raw materials are tested for identity, purity (no microbial activity, pesticides or heavy metals). Strength to insure potency. And organoleptic properties like taste, color, odor and texture.
Step 6 – After undergoing analytical and sensory testing formulas are sent to commercial production.
Step 7. Isagenix over- sees finished product quality and compliance. This involves supervision of testing methods.used by manufacturing.
Evaluation of identity, purity, strength and composition of the final product.
Oversees independent 3rd party testing to make sure what's on the label is in the product.
And stability testing to ensure the quality of product can sustain an extended shelf life.
Step 8. Isagenix products are ready to be shared around the world.
When it comes to safety and purity there is no compromise with IsaGenix Products.
Key IsaGenix Products.
9 Day Weight Loss Cleanse Program -
http://www.lose-weight-by-cleansing.com/9day-cleanse.html
30 Day Weight Loss Cleanse Program -
http://www.lose-weight-by-cleansing.com/30day-cleanse.html
Cleanse for Life
http://www.lose-weight-by-cleansing.com/iso-cleanseforlife.html
Ionix Supreme -
http://www.lose-weight-by-cleansing.com/nutrition-ionixsupreme-powder.html
Product B Telomere Support -
http://www.lose-weight-by-cleansing.com/telomeres-product-b.html
http://www.anti-aging-now.com/